We warmly congratulate HGB Battery Co., Ltd. on the success of the 2019 Hongkong Spring Electronic Fair.

In the exhibition, HGB Battery has been favoured by many new and old customers.Many of the exhibitors have shown great interest in the products on display.A lot of customers have conducted detailed consultations on the spot and hope to have in-depth cooperation through this opportunity.Among them, the small capacity polymer lithium battery, Drone battery,RC battery,vehicle starter battery,-40℃Low temperature battery,untral thin & curved battery,cylindrical lithium battery, polymer soft battery pack, cylindrical battery pack, became one of the highlights of this exhibition.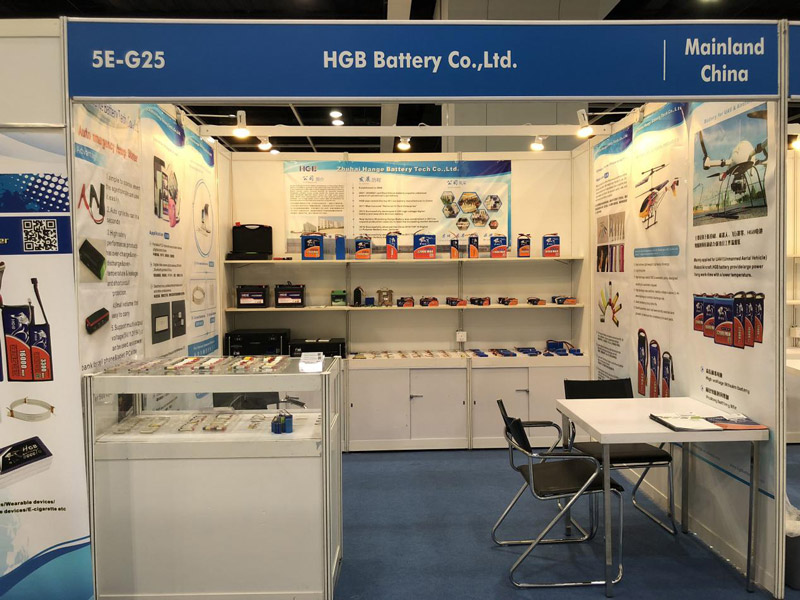 While reaching cooperation agreements or intentions with a large number of customers, We also had friendly exchanges with the same profession through this exhibition, made many new friends, discovered the advantages and disadvantages of our products, learned about the latest market situation in the industry, and opened up the vision. This also will bring new opportunity to the development in the future.

HGB Battery always adhere to the concept of continuous improvement, excellence, step by step ahead. Every exhibition is to start a new journey, the fair is very successful, and the results are very fruitful!

exhibition scene:
Here, HGB Battery sincerely thank you for the arrival of new and old customers, thanks for your trust and support to our company.We will continue to provide you with satisfactory service! Our growth and development can not be separated from the guidance and care of each customer. Thank you!